Pledge to donate monthly?
Click Here.
We're on Facebook
Click HERE to
become a fan
Copyright © 2008-2016
Mariah's Promise
All Rights Reserved


Website developed and maintained by
Website to the Rescue



To learn more about
Denver's Breed Ban, visit www.denverkillsdogs.com
Join our mailing list:
Archived Newsletters
Donations are always welcome
We hope that so far the New Year has been good to you all.

We are needing some donations to cover food costs for the dogs ... please. We have two dogs who have been diagnosed with cancer - they are on a raw diet with supplements, four others are also on raw, the other (30) are on Victor Dog Food which we purchase at $21.50/40#. We are working with the company distributor for donated food, but that's slow in coming.

MIKE would REALLY appreciate any help with keeping the dogs fed. So would the dogs & I.


A donation in any amount can be made through our secure PayPal account,
or you can mail a check to our P.O. Box (P.O. Box 891, Blanco, TX 78606)


Many of the dogs we have here are not good candidates for new homes. While I've been chastened by others in rescue that these dogs are "taking up space", while adoptable dogs are being killed in shelters ... so, their idea is that these dogs should be killed?? Not on our watch! Several of our dogs are over 10-years old now. Is life ideal here for them? I ask them that all the time ... they just look at me with their silly grins. They are loved, cared for and about, we give them all we can of ourselves. It's what I do all day long.

We WANT more for them, but we cannot FORCE people to adopt. There has been the occasion where a long timer did get adopted and even some of our seniors. We fought HARD for these dogs lives!! We wiggled and God created ways where there seemed none. Throw in the towel and kill them because 'they are taking up space'?? We have struggled, yes. Lost sleep. We go without so they can have as decent a life as we can provide for them - THANKS TO YOU and your kind hearts!!
Happy New Year, Friends and Family of Mariah's Promise
January 2013
This is Oliver and Xander - two young pups found wandering in San Marcos. They came here when no other rescue or adopter stepped up for them. SWEET BOYS!!! They were pound bound otherwise ...
HOME NEEDED ~ Our dear, sweet Janey ... she is DESPERATE for her own family!! Janey LOVES people, she's great with other dogs, large or small. Janey will be ANYTHING you want - a running buddy or a couch potato and be extremely content. Loves to ride in the car. She'd be excellent companion for a long-haul trucker. Eager to please ... praying someone will give her a chance!! Spayed, excellent health, HW negative.
WHO KNEW!! Yvonne is going HOME!! Not a new home, but the home she came to us from!! WOO HOO. Her family has moved to Texas, near Houston, and they want to bring Yvonne back HOME!! Such a BLESSING for ALL of them. Yvonne will be SOOOOOOO EXCITED to see her other mother and mostly her kids!!! Looking forward to THAT JOYOUS REUNION!!!
There is a huge homeless pet problem in Texas, but without donations and support, we just can't take on any more dogs. We took Xander and Oliver when these youngsters were found on the street in San Marcos, TX. The people who found them didn't want to take them to the shelter ... SO YOUNG. There were many posts looking for adopters or rescues or fosters, but no one stepped up ... So they came here. AWESOME BOYS!!!! Simply amazingly intelligent, sweet, loves the other dogs now. Happy & content in their little lives here. Whoever takes these little fellows will be delighted with either of them. Xander will be a big boy, Oliver not so much.
It's HARD to lose a fur family member. Even after our dogs are adopted, we stay in touch. One of our sweet girls, Pantera, recently had a nasty blood disorder and had to be put to sleep. Oh the agony her family went through. Their hearts were shattered and my heart was broken!! A week after Pantera left, a need arose in Colorado Springs with a homeless family and their dog, Zeus. Unable to care for themselves, let alone a dog, they made the hard decision to let Zeus go to a new home ... Zeus landed in Pantera's home with Mark & Liz!!! Truly a blessing for all! I have lost more than my fair share of dogs over the years, so I know the pain. BUT!! In your own time, do consider helping another dog or cat in HONOR of the one who left you. It's a memorial like no other!!!
By purchasing antler dog chewz from
Antlerz 4 Dogz, you will also be supporting Mariah's Promise. 10% of your entire purchase will be donated to us.

Visit them at ww.antlerz4dogz.com/rescue
and enter our name in the text box above the Add to Cart button.

Currently they are offering 25% off their Jumbo Chewz.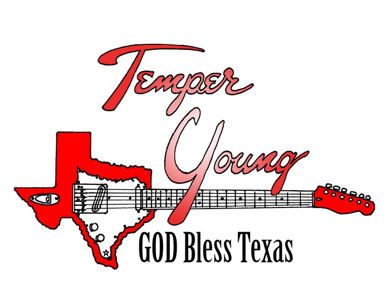 While Mike is working 40-hr weeks right now, soon to go back to 50-hr weeks, he is still promoting his music. 'Websites By Barbara' just created a smashing new website for Temper Young Music - check it out www.temperyoungmusic.com. Click the links to listen to his songs if you haven't already. To purchase a song, click on the Purchase Songs/CD link - all proceeds go directly into Mariah's Promise account.

Temper Young is scheduled to play a 'song swap' on February 17, 2013 from 2:00 to 4:00 with his buddy, Red Dvorak at the San Antonio Stock Show & Rodeo in the Food Court. How COOL is that!!! Temper Young will also be playing again this year in Gruene at Geezerfest in July. Every Sunday evening, you'll find Temper Young at the songwriters circle in Luckenbach making connections and networking with other musicians. One just never knows WHO is in the audience ...